Welcome to The Overlook Bed and Breakfast located in the heart of nationally known Old Mission Peninsula in Traverse City Michigan.
We appreciate your interest in our Bed & Breakfast and look forward to being your hosts for what will surely be a relaxing, fun and informative stay in one of the premier vacation destinations in all of Michigan, Ohio and Indiana (to name just a few).


We are located five miles north of Traverse City on 80 acres of grassy rolling hills that are in and of themselves host to a Hydroponic Strawberry venture (stoneybeachfarm.com) as well as a working ranch of exotic and loveable Suri Alpaca (gatewayranch.com).

Since originally purchased in the 1950s by Ruth & Arthur Kramer, this prime location has remained in family hands and is now emerging from its chrysalis.
By rejuvenating its original agricultural roots with delicious fruit, unique and pleasant life of alpacas and now, The Overlook Bed & Breakfast, we hope you will allow us to share these spectacular surroundings with you as a new and regular stay when visiting Old Mission Peninsula.

Your stay at the Overlook B&B will surely be memorable.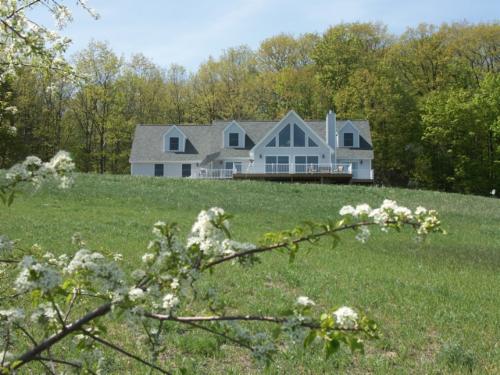 You will enjoy:
• Private accommodations and facilities in this getaway with a full continental breakfast each morning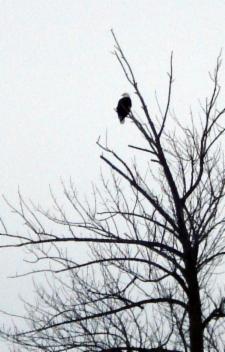 • A hike (or snowshoe/ cross country ski) around the perimeter of the family owned acreage (fully equipped with the occasional wildlife sighting including two Eagles who just recently set up nest on the north edge of the property, deer and a Wylie fox roaming it's territory).
• Cooling your feet in private access to East Grand Traverse Bay
• Quenching your thirst with a tasty beverage on the Overlook's spacious wrap around deck while taking in a truly breathtaking view of East Grand Traverse Bay.

oo
oo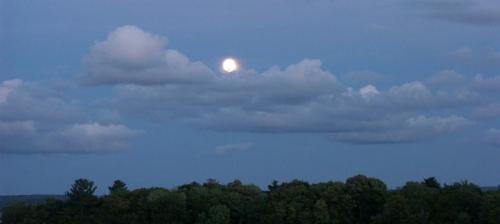 If that's not enough, spend a portion of your evening gazing at the millions of stars in skies undisturbed by the lights of the city and witnessing a full moon reflecting off the crystal clear waters of East Grand Traverse Bay. We can say from experience that this alone is enough to make the most stressful days seem insignificant in comparison.

Finally, when you're done for the day…….
All the comforts of home!! What could be better?!

We would like to invite you to a quiet stay in a scenic venue that is becoming increasingly rare to enjoy as a visitor with the relaxing feeling of home.

We look forward to seeing you at...
The Overlook Bed & Breakfast

Like Us on Facebook