Our guests come from all over to relax and take in the beauty of Northern Michigan. Here are a few comments and photos they have shared with us... and we would like to share with you.
"What a beautiful place! We thoroughly enjoyed our stay..." -Missouri
"Thank you for being so kind to us and letting us see your beautiful home/alpacas..." -Texas
"Best night's rest we've had in a long time! Lovely place; easy to revive and replenish here..." -Michigan
"You have such a lovely home and made us feel very welcome and comfortable..." -Indiana
"We love the overlook view & the stars were incredible..." -Michigan
"Thank you for such warm, comfortable, and spacious accommodations!..." -Maryland
"This is a beautiful, quiet & restful place..." -Michigan
"We had a great time exploring your property and your peninsula..." -Ohio
"With entertaining animals, divine strawberries and serene surroundings, what more could anyone ask for?..." -Michigan
"There could not have been a better place for us to return to Traverse City than this beautiful spot on the Peninsula that I have always cherished from the time I was an exchange student 50 years ago..." -Amersfoort, The Netherlands
"We really appreciate everything you did to make us comfortable & feel at home on your beautiful property..." -Illinois
Up Close and Personal...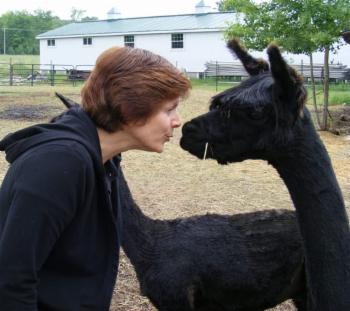 o
o
o
o
o
o
o
o
o
o
o